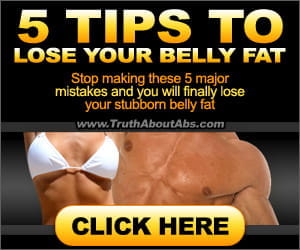 Every year in the United States there are about 2.4 million people injured or disabled in a car accident. Getting into an accident serious enough to cause injury is a disorienting experience to say the least. It can be more than a bit overwhelming to try and balance your own personal recovery with jumping through all the necessary insurance terms and legal hoops required to get the settlement you're entitled to.
Treat Your Injuries
First things first: you've got to take care of yourself. If you feel any severe pain or other uncomfortable symptoms like dizziness or nausea, you need to seek medical attention right away.
This is obviously the best thing to do for your health and well-being. It also strengthens your case later on when you're well into recovery and more concerned about your financial well-being. This is because if you get lazy and wait days, or worse even weeks, to get medical attention, it will be harder to definitively connect your injuries to the accident.
Document the Accident and Your Injuries
You've got a smartphone, right? Any camera will do… take as many photos of the accident scene as you think necessary, and then take a few more. You can never have too much documentation for insurance purposes.
This documentation should not be limited to just photos. Collect and keep any proof of losing wages that is directly related to your accident. A signed letter from your doctor detailing the extent of your injuries and how they're keeping you from working will help.
Go beyond collecting just the medical bills, too. Receipts to anything connected with the fallout from the accident, including prescriptions, crutches, and co-pays, are worth keeping.
Keep a thorough journal on the day of the accident. Record everything: take notes during phone calls with your doctor's office, and be sure to archive any emails from them as well. You should also check with your insurance company to see if there are any forms you have to fill out in order for your claim to be approved. Also, you'll want a copy of the original police report.
There are few ways in which an attorney can use his skills and connections to help get you more money to compensate for an auto accident. For one, they can arrange for medical and economic experts to testify and make a compelling case for how much money you deserve.
See If You Have a Case
If you weren't at fault in the accident, then you might want to hire a car accident attorney to get you a fair amount of compensation. This includes payment for medical bills and restitution for any lost wages from missed work due to recovering from injuries and time spent in court.
You might also be due compensation for emotional distress and potential future earning losses. Call Anderson Law for a free consultation and see if you have a case at (509) 987 – 1777.