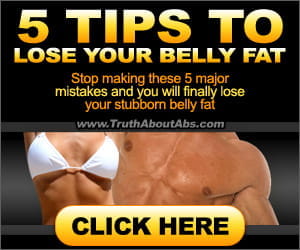 A number of business owners do not realize the importance of understanding company worth. This information will come into play when you are planning to sell your business as well as when it comes to taxes and other financial aspects of your business. Many businesses have very little knowledge about how company worth is calculated and what it means to their business. If you are running a small business, there are two major ways that you can determine the worth of your company. Keep reading to find out more about these two options and what they mean for the overall well-being of your business.
Based on Sales
Depending on the industry in which you are a part of, you may use sales as a way to determine the worth of your business. Many industries determine company worth by using the company's actual sales and a multiplier. If you are in the business of consulting, public relations, retail, or temp agencies, this is traditionally the way you would figure out your company's worth. The multiplier is going to depend, however, on the type of business that you run. Since sales fluctuate from year to year, this is not the most effective way to determine business worth.
Profits or Cash Flow
Even though there are only small differences between cash flow and profit, it is enough to make a specific point to decipher them. Cash flow is typically defined as the sales minus any accrued expenses and a profit has a number of different definitions. Many businesses prefer determining their company's worth by first understanding their cash flow. Technically, any expenses that are going out the door are not profits and should not be considered as company worth. Some companies do not prefer this method because of inability to project future sales and goals.
The good news is you can also find business valuation calculators online to make it easier to discover the worth of your business. You can use the cost approach, the income approach, or the market approach. There is a specific formula that makes it easier to calculate this information. You will need to know your expected annual growth (percentage), net cash flow, weighted cost of capital, and the years of cash flow you would like to include in your calculation. This will make it easier for you to estimate future sales and profits.
Multipliers
A multiplier plays a big role in factoring in a company's worth. A multiplier is basically an estimate of the unknown. It is a number that is generally pulled out of thin air to give the company an idea of actual company worth. Some examples of positive multipliers are: customer base, management team, weak competitors, as well as a number of others. There also multipliers that can a negative impact on your calculations such as: too many competitors, pending legal action, or the need of major investments. If you feel that your company has more negative multipliers than positive, it is time to make some changes in your business.
Selling your Business
The calculation to determine your company's overall worth is Value = Profit Multiplier x Adjusted Net Profit. This formula will help you if you have plans on selling your business as well. You will need to perform a valuation of your company's assets, a market valuation, as well as a capitalization of income. You must keep in mind that every business is going to use a different method to calculating the valuation of a business. So you should make multiple calculations to make sure that you have various estimates to reference.
Especially if you run a small business, you may not understand these concepts or even where to begin. If this all seems foreign to you, do not panic. The best thing you can do is to find and contact an attorney who can explain this to you further. It may seem complicated to you now, but having a professional explain it to you on a one-on-one basis, can really make a difference in the decision-making process. There are so many factors that can determine company worth that it is best to consult an expert in the matter.