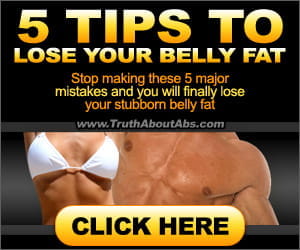 Whiplash is a non-medial term for soft tissue injuries to the neck, head, shoulders and spine, and is usually associated with a motor car accident where the injured person has been struck from the rear. The whipping motion of the head backwards and forwards as the spine is violently contorted into an S shape, causes massive strain on the ligaments and muscles of the neck.
Whiplash injuries account for over 80% of all Irish motor claims. If you've been involved in a traffic accident that wasn't your fault and as a result you've suffered a whiplash injury, you may be able to claim compensation.
Whiplash symptoms
Some of the symptoms of whiplash include:
Pain in the neck
Stiffness
Dizziness
Headaches
Back pain
Soreness and reduced movement of the neck
Pins and needles, or a numbness of the hands and arms
How long can whiplash symptoms last?
Whiplash injury symptoms can take as long as 12-24 hours to show themselves. Because our bodies all vary in weight, height and size, and our age and levels of fitness differ, it's almost impossible to estimate how long a person will take to recover from a whiplash injury.
How can I avoid a whiplash injury?
The headrests in your vehicle are one of the most important pieces of kit that can help prevent whiplash injuries from occurring. But they need to be set at the right height and angle. Adjust the headrest so that that its center is level with the middle of your head. Adjustments should be made to all of the vehicle's headrests, whether you're driving or merely a passenger, and this applies to both the front and rear seat passengers.
How do I make a whiplash injury claim?
Whiplash injury victims have up to three years from the date of their accident to make a compensation claim. As soon after the accident as possible, you should meet with your solicitor to find out exactly what's involved in the claims process.
Even if your vehicle suffered no damage (or very little) you can still make a claim for your injuries, provided there's sufficient proof of a third party being liable for causing the accident and therefore causing your injuries. Claims are subject to the statutes of Ireland's Personal Injury Law.
The law states that whiplash injuries must have occurred in an accident that was not your fault, or entirely your fault, and must have been caused by the negligence of a third party. In legal terms, negligence is defined as 'a failure in a duty of care'. In other words, a failure to exercise the care that a reasonably prudent person would exercise in the circumstances. Examples of negligence are: traveling at excessive speed, failing to look before entering a junction, using a mobile phone whilst driving, or driving while under the influence of alcohol.
How are whiplash injuries diagnosed and proved or disproved?
Known clinically as 'cervical acceleration-deceleration injuries', whiplash can cause a wide range of associated disorders, including pain and stiffness in and around the neck, back and shoulders, numbness in the limbs and pins and needles in the arms and hands. Unfortunately, it's difficult to accurately diagnose even with the full range of diagnostic tests available to doctors.
As most whiplash injuries, or soft tissue injuries, don't show up on X-rays or on MRI scans, proving (or disproving) such injuries can be complicated. Many personal injury cases have been proved to be fraudulent, and in some cases symptoms have been exaggerated. Nevertheless, it's a common injury and can be quite serious.
How much can I claim?
The Injuries Board sets out the amount of compensation a victim may claim in the Book of Quantum. A minor whiplash injury claim has recently been increased to €16,500, while a serious and permanent injury pays out close to €80,000. Amounts vary in the case of moderate injuries and significant ongoing injuries.
Before going ahead with a claim, it's a good idea to meet with a specialist whiplash compensation solicitor and get their advice, so as to ensure that your claim has the best chance of success.
Save
Save
Save
Save
Save
Save
Save
Save
Save
Save
Save
Save